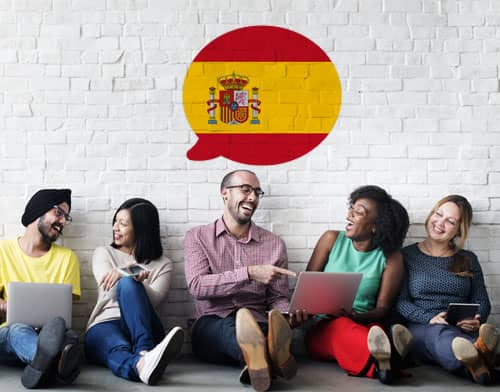 When I decided to learn Spanish and go to Argentina, some people suggested me to take online Spanish classes. I am not the type of person who enjoys spending too much time in front of a computer, and that is why I was a little bit skeptical. However, I saw that many of my colleagues talked about how they learned other foreign languages much faster by taking online courses, and I became curious. I did not think that a program only based on a few grammar rules and some exercises could make me a pro in Spanish, and that is why I had to see it for myself.
I enrolled in an online Spanish course and the first thing I noticed was the price. It was much more affordable to buy an online course than actually attending real classes. This is quite understandable since I would not have to pay a teacher to stay with me for two hours until I learn something. I could do everything in my own rhythm, and I could also get rid of my fear of embarrassing myself in public. The material offered on the internet helped me learn better the main rules for speaking Spanish, yet my pronunciation was awful. I could not repeat the language unless someone was there to correct me, and this was only possible if I attended regular courses.
Another good thing about online classes was that I could study whenever I wanted to. No matter whether I had to work until late or I had a certain errand to make before dinner, I could also find some time to do some exercises at the end of the day. The money I paid for the course would not be lost since I could still learn on another day. This is really convenient when you have to go to work and take care of your family and the only time remaining is the weekend.
Online Spanish courses have a major disadvantage. If I weren't such a perseverant person, I wouldn't be able to finish the program. Just think about it, if you are lazy or very tired you won't have enough will to get started and do many exercises. You will only try to delay and not learn anything for days. This is why a lot of people prefer to attend courses at an educational institution and have a teacher that demands them to have their homework ready. It is for their own benefit to finish the exercises given since they will feel good being praised for correct answers.
I chose online courses because I do not have time to attend normal ones. However, it also proved to be better for me since I can organize my own schedule and I can insist on certain issues that may not be very clear for me at first. I am able to learn in my own speed and not get bored by other people who do not understand the simplest rules. I am also paying less, meaning that I can save more money for Argentina.